Rateswire.com Rateswire.com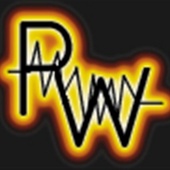 Mortgage and Lending
Rateswire.com Rateswire.com
Bothell, WA

—

www.rateswire.com
Get to know Rateswire.com Rateswire.com
www.RateModify.com is a full service mortgage brokerage specializing in loan modification negotiation and mortgage mitigation. We pride ourselves on offering a free Loan Modification evaluation, and information designed for homeowners looking to empower themselves with accurate information and reliable options. We are personally dedicated to achieving the financial goals of all our customers and meet their goals with a spirit of compassion and understanding. Not one other person or company in Washington state has the reputation for successful completion of loan modifications that we pride ourselves on. If you or someone you know has experienced a financial hardship that has caused them to or will cause them to fall behind on their mortgage payments they should contact us immediately!
Homeowners can immediately determine what your current mortgage debt-to-income is and how much your monthly payment may be reduced if you qualify for Obama's Loan Modification Program.
Rateswire.com Rateswire.com's Blog Posts
Lending / Financial
–

over 1 year ago
Mortgage / Finance
–

over 1 year ago
Mortgage / Finance
–

about 1 year ago
Lending / Financial
–

over 1 year ago
Certifications
Loan Modification is arguably the most effective tool you can use if you are behind on your mortgage and in midst of a financial hardship to save your home from entering foreclosure. With a loan modification, the mortgage loan is restructured so that it is affordable and can fit comfortably into your budget rather than being an overwhelming monthly drain on already tight finances.
Loan Modification Agreements come in different forms. Frequently they involve the reduction of the Borrower's interest rate for a specified period of time so the homeowner can continue to make affordable payments and stay in the home. Loans can also be modified so they have a longer amortization term (e.g. 40 year instead of 30 year) which will cause the payments to decrease. Principal write downs are rare, but they do indeed happen where the bank actually writes down some of the principal amount.
The majority of the home loans needing modification today are conforming mortgage loans made by big banks such as HSBC, Citi Mortgage, Countrywide, Household, IndyMac, JPMorgan, Wells Fargo, Washington Mutual and Bank of America and based on Fannie Mae and Freddie Mac guidelines. If you are behind on your mortgage and do not see any relief in your near term future, you can benefit from a loan mod.
GET YOUR FREE LOAN MODIFICATION EVALUATION NOW!
Free Consultation
The process is really very simple and unique. You start by filling out a free loan modification evaluation form, providing us with your contact information. Your case is then immediately sent to a loan modification specialist who will be contacting you to provide a free, professional and valuable consultation. After the consultation, if a loan modification is possible, you will be asked to fill out a more thorough application about your current financial situation as well as what options you are willing to take in order to achieve your loan modification.
Phase I
During Phase I you will need to fill out a more thorough application about your current financial situation as well as provide financial documentation in order to create a package ready to send to your lender requesting a loan modification. Keep in mind that the loan modification package will only include modification options you choose to participate in.
Phase II (Guaranteed)
When your loan modification package is complete, and sent to your lender, you will have the option to have one of our loan modification specialists negotiate your terms with the lender.
Introducing a fresh new look for your Profile.
Click the 'Edit Profile' button below to enter 'Edit Mode' and continue the tour.