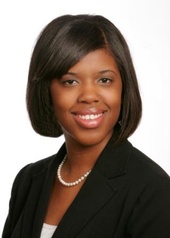 By Kaera Mims, Associate Broker, e-PRO, REALTOR; Hampton, Newport News, York Co.
(Liz Moore & Associates)
Bernard Village in Newport News Click here to view Bernard Village homes for sale! Conveniently located near I-64, Bernard Village features 200+ properties in its community. There is a lake surrounded by many of the single family homes and adds a great view! Many of the townhouses have 2 - 3 bedrooms and the single family homes have 3 - 4 bedrooms.  Style: Colonial, Traditional Type: Single Family, Townhouses Year Built Range (approx.): 1982 - 1985 Zip Code: 23606 Nearby Streets: Beacon Way, Deep Water Cove, J. Clyde Morris Boulevard, Jefferson Avenue, Lighthouse Way, Lost Cove, Pilot House Drive, Ships Landing, Thimble Shoals Boulevard, Tidal Drive and Wreck Shoal Drive. When you are ready to sell or buy a property in Bernard Village, please contact me for all your real estate needs!  ...